Society Chair
Dan Taylor - St Thomas' & Evelina London Children's Hospital
I work at Guys and St Thomas' & Evelina London Children's Hospital
I've been a Consultant at Guys and St Thomas' for 10 years. My major work involves Congenital Heart surgery in children but I accidentally developed a side line in complex open aneurysm repairs.
I led our Vascular Anaesthetic Department for a time and fostered links and collaborative research with our then new Peri-op physicians.
As Chair of the Research and Audit Committee I hope to continue to support the excellent work done by VASGBI in providing grants to support our colleagues around the UK and to foster opportunities for us to collaborate across trusts via the new Linkperson network.
Away from work I have 3 teenage children, so I go running a lot.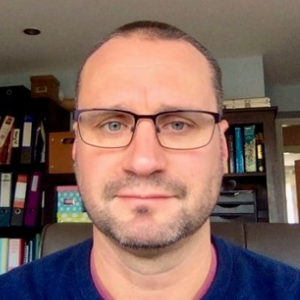 Honorary Secretary
Paul Warman - Leeds Teaching Hospitals
I graduated from Oxford University Medical School in 1999. I completed my anaesthetic training in the South West Peninsula Deanery before be appointed as a substantive Consultant Anaesthetist at Leeds Teaching Hospitals in 2011, working principally at the Leeds General Infirmary. I work mainly in Vascular Anaesthesia, Orthopaedics and Trauma, Hand Surgery and in pre-operative assessment. I also have particular interests in Cardiopulmonary Exercise Testing, Risk Assessment for AAA repair and Regional Anaesthesia. I am the clinical lead for Vascular Anaesthesia at Leeds and was elected to the VASGBI committee in 2018 and subsequently took on the role of Chair of the Education and training sub committee. In 2020 I succeeded to the role of Honorary Secretary of the Society. 
Outside of work I enjoy playing tennis and football and walking and cycling in the Yorkshire Dales. After running a marathon I now have my sights set on cycling Lands End to John O'Groats. I also hope I have a good few years left of being able to ski better than my children!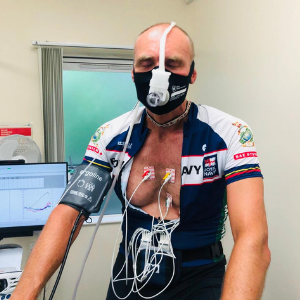 Treasurer
Gary Matthews - Royal Cornwall Hospitals Trust
Dr Gary Matthews is a Consultant Anaesthetist in the Royal Cornwall Hospital. He has had several leadership roles including Clinical Director and Speciality Director and Perioperative Medicine Lead. He currently enjoys spending his time across shared decision making, CPET, emergency surgery, trauma and appraisal and coaching.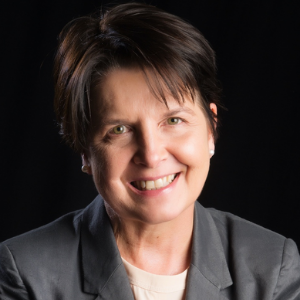 Immediate Past Chair
Ronelle Mouton - North Bristol NHS Trust
I trained in Anaesthesia in the South West and have been a consultant anaesthetist at Southmead Hospital, Bristol, since 2008. I was sub-specialty lead for vascular anaesthesia for 8 years and am currently the lead for anaesthesia research. My research interests include the effect of mode of anaesthesia on perioperative outcomes, collaborative perioperative clinical trials and ischaemic preconditioning.  
I was Chair of the VASGBI Research & Audit Committee from 2016 and it is an immense honour to be given the opportunity to be Chair of the Society starting in September 2019. 
Outside of work I am a keen gardener and enjoy books, swimming and playing tennis. I love walking with our two dogs in the countryside and especially the Southwest coastal path. 
Chair of the Research and Audit Sub-Committee
Rajiv Malhotra - Liverpool University Hospitals NHS Foundation Trust
Dr Rajiv Malhotra is a Consultant in Anaesthesia and Pain Medicine at Liverpool University Hospitals NHS Foundation Trust. His anaesthetic practice focuses on vascular anaesthesia, with an interest in regional anaesthesia for peripheral vascular surgery. His pain medicine practice focuses on interventional spinal procedures and the management of patients on significant opioids.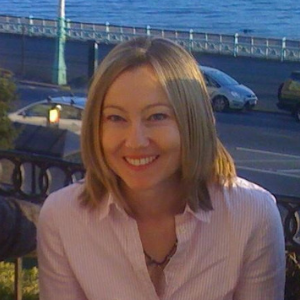 Chair of the Education Sub-Committee
Vanessa Fludder - Brighton and Sussex University Hospitals
I graduated from Guys and St Thomas' Medical Schools (UMDS) in 1996. I gained my CCST in anaesthetics in 2005 having completed training in London, New Zealand and the south east coast.  I have been a substantive consultant anaesthetist at Brighton and Sussex University Hospitals since 2008 where my clinical work is mainly vascular, head & neck and obstetric anaesthesia.  I have an interest in peri-operative medicine and have regular Anaesthetic Review Clinics (ARC) for pre-operative assessment and optimization of patients being considered for AAA repair and monthly clinics for pregnant women with cardiac disease (a joint clinic with obstetric and cardiology colleagues).  I have received training in transoesophageal and transthoracic echo and have a particular interest in peri-operative echo.   
My non-clinical work is mainly focused on education and training.  I am the course lead for an MSc course in Anaesthesia and Peri-operative medicine based at Brighton and Sussex Medical School and the course lead for a deanery approved Introduction to Educational & Clinical Supervision course.  I co-lead the south coast awake intubation course and co-lead the point of care ultrasound module which is part of the undergraduate year three curriculum.  My other responsibilities include:  Personal Tutor for 8 medical students, individual research project supervisor, chair of the Brighton Anaesthetic Research Team  and Guardian of Safe Working Hours for BSUH. 
I joined the VASGBI committee in 2019 and am a member of the education and training sub-committee. 
When I am not working I enjoy being outside; walking, running and cycling.  I play hockey (badly) for Brighton and Hove hockey club, but display better skills on the mountainside; either skiing or snowboarding.   I have two teenagers who are great fun to be with and a very supportive husband.   
Committee Member
Manik Chandra - Leeds Teaching Hospitals NHS Trust
After my undergraduate training at Leeds I completed my anaesthetic training in and around West Yorkshire. My vascular anaesthesia journey began in 2014 when I started my substantive Consultant Anaesthetist post at Leeds. I am also the local RCOA Perioperative Lead and am enthusiastic about promoting collaborative working across specialties through The Leeds Perioperative Collaborative (LPOC). I am clinically active in all stages of perioperative care including pre-assessment, CPEX testing and MDT meetings whilst delivering front line vascular anaesthesia. My other anaesthetic interests include regional anaesthesia and vascular access.
As an active VASGBI member I have presented abstracts at VASBGI and I delivered the VASGBI vascular access workshop in 2018. Whilst on the committee I have helped to set up the VASGBI linkperson scheme.
Away from the operating theatre I have recently rekindled my love of cricket both as a player for my local village friendly team and as an assistant coach for my son's local junior team.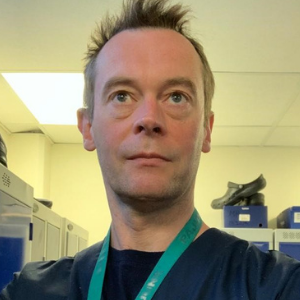 Committee Member
Tim Wood - Royal Derby Hospital
I graduated from Nottingham University Medical School in 2001. Having completed PRHO medical / surgical jobs in Devon, Nottingham I worked in New Zealand for a year before I started my Anaesthetic training in Southampton then completed my registrar training in the Welsh Deanery. I took up my substantive Consultant post at Royal Derby Hospital in 2012. My scope of practice ranges from Vascular, Colorectal, Pre-op, Upper limb Orthopaedics and Plastics and Obstetrics. I am the lead for Vascular Anaesthesia, General Pre-op and an Assistant Clinical Director within the department. I was elected to the VASGBI committee in 2013 and became the Honorary Secretary from 2016-20. 
Outside of work I am a keen skier and an avid fly fisherman mainly for trout and Salmon but will happily fish for anything. I have set myself the challenge of trying to catch a Salmon on the fly from every month of the year which will keep me busy for a very long time!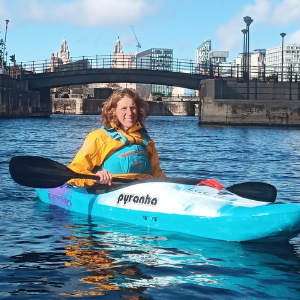 Committee Member
Maria Safar - Royal Liverpool University Hospital
I graduated from Newcastle upon Tyne Medical School in 1999 and completed my anaesthetic training in the Mersey region in 2010, which included a year as a fellow in cardiac anaesthesia. Subsequently I spent a few years practising cardiac and picked up some transoesphageal echocardiography skills. In 2012, I returned to Liverpool, my home town and joined the Royal Liverpool University Hospital, subsequently becoming anaesthetic lead for vascular and for a short, though suitably scary, time, ACHD lead. I have a particular interest in trying to introduce and promote the merits of transoesphageal and transthoracic echocardiography into vascular and general anaesthesia. A&E and ICU provide good models of emergency bedside, non-diagnostic skill acquisition which can benefit our patients in urgent situations. I was elected to the VASGBI committee in 2018. 
I enjoy, without any great skill, most water sports and have a number of ambitions, to stay upwind on a kite, paddle the Gorge du Verdon and land a 360 without dislocating my cervical vertebrae. My middle-aged decision to buy a full suspension MTB may well end in tears… 
Committee Member
Beth Perritt - Countess of Chester Hospital
Beth graduated from the University of Newcastle-upon-Tyne in 2006 and completed her training in Newcastle and the Mersey region. She now works at the South Mersey Arterial Centre at the Countess of Chester Hospital with a regular commitment to vascular theatre lists. She is the department lead for resuscitation, sedation and is also an Executive Director of the Mersey School of Anaesthesia, being the lead for the final FRCA written prep course, 'The Booker'.  She joined the VASGBI committee in 2019 and has thoroughly enjoyed being part of it. 
Outside of work she is a busy mother, keen triathlete, and enthusiastic dog owner!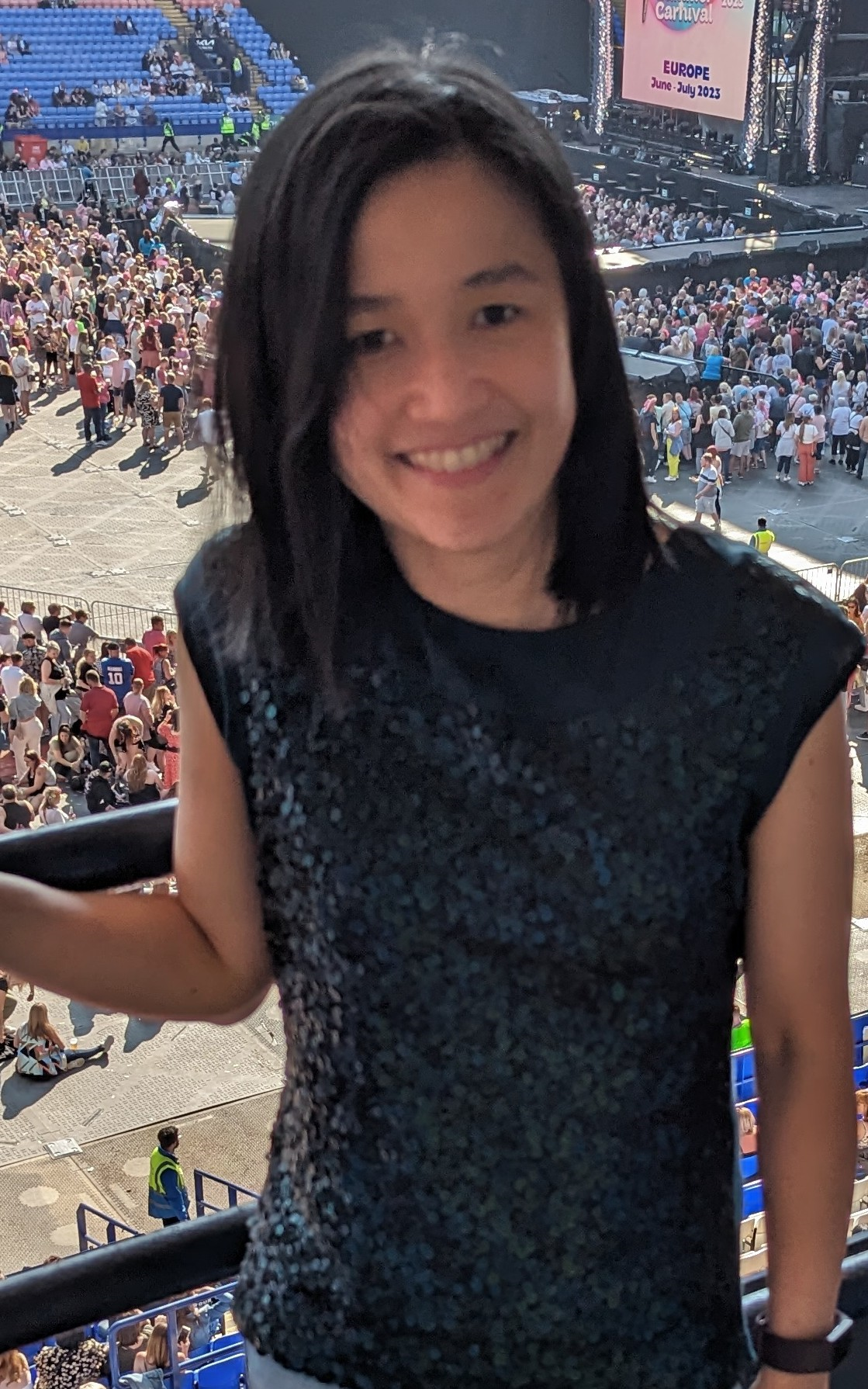 Committee Member
Carolynn Wai - Lancashire Teaching Hospitals
I graduated from the University of Newcastle upon Tyne in 2006 and underwent anaesthetic training within the North-West Deanery. I took up my substantive Consultant post with Lancashire Teaching Hospital in 2016 where I have regular commitments in Vascular, ENT, Paediatrics and Preop including CPEX. I am the Governance lead within the department and have additional responsibilities in undergraduate education within the University of Manchester Medical School. I also oversee the SAS group within the department.
I joined the VASGBI committee in 2023 and am a member of the Education and Training sub-committee.
Out of work and when the mum taxi service isn't running, I enjoy playing the piano, solving sudokus and walking my dog. As with most Malaysians, I am a foodie and love trying out different cuisines in my spare time.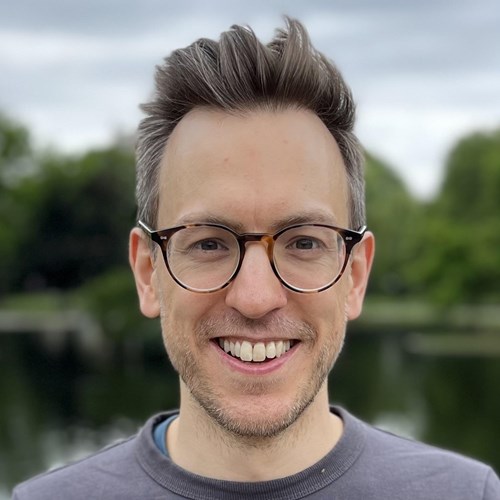 Trainee Representative
Richard Armstong - North Bristol NHS Trust
Richard is an ST7 in the Severn Deanery and now the Trainee Representative on the VASGBI Committee. He is also a NAP7 Research Fellow at the Royal College of Anaesthetists Health Services Research Centre and completed an NIHR Academic Clinical Fellowship last year.
Trainee Representative
Hefin Llewellyn - Liverpool University Hospitals NHS Foundation Trust.
Hefin is currenlty a trainee at Liverpool University Hospitals NHS Foundation Trust.
Hefin graduated from Cardiff University School of Medicine in 2014 and has since completed training posts within North Wales, Manchester and now Mersey.  He is currently enjoying life post exam as an ST6 trainee.  His interests include vascular and obstetric anaesthesia.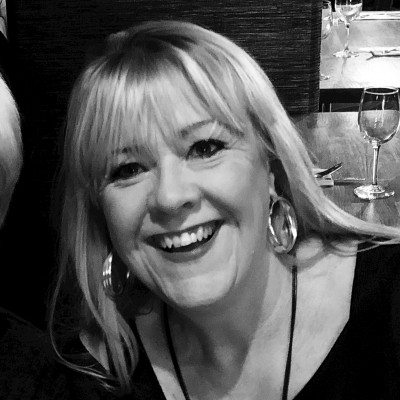 Society Administration Manager
Jane Heppenstall
I am the VASGBI Administration Manager and have been since the inception of the Society in 1997. 
I started working for the VASGBI whilst I was a Senior Administrator for the Academic Anaesthesia Department at the University of Sheffield. What started out as a hobby has lasted for over 24 years and is still going strong. 
Thanks to the VASGBI I now run my own event management business and am doing my dream job of delivering conferences in the medical sector. I love every minute of working for the Society and I have met some wonderful people along the way, it feels very much like a family to me.
In my spare time I enjoy a good thriller, going to musical theatre and I love organising trips for my family and friends (once an organiser, always an organiser).  More recently I have started taking lessons in how to play the Saxophone, but I am still very much a novice.
To contact the VASGBI please use the following details:
Email
jane.heppenstall@vasgbi.com
Phone
0114 299 5922.